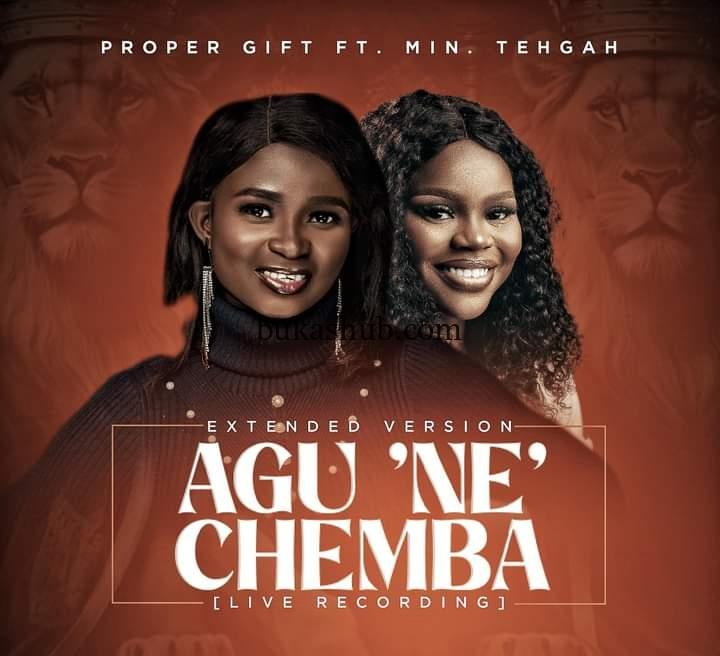 Phenomenal Christian music sensation Proper Gift who hails from Bonny Island, Rivers State unveils the extended version of her single "Agu 'Ne Chemba" featuring Minister Tehgah.
Agu 'Ne Chemba made waves earlier this year upon its initial release, quickly becoming a beloved staple in the hearts of Christian music enthusiasts. With the addition of Minister Tehgah's exceptional vocal prowess, this song is poised to reach new heights and reach a wider audience.
Prepare to embark on a soul-stirring journey of worship and adoration as Proper Gift and Minister Tehgah bring their musical talents together to uplift spirits and magnify the name of the Lord.
Agu 'Ne Chemba's extended version promises to be a blessing that ministers and connects deeply with all who lend an ear to listen.
Watch Video below
Stream and Download below

https://audiomack.com/proper-gift/song/agu-ne-chemba-extended-version-live-recording