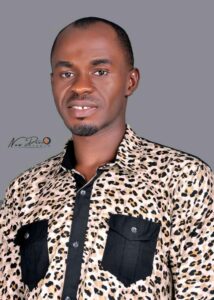 Chiwetalu miracle is a Nigerian based Gospel music minister and also a recording artist from Anambra state born into a family of 8 by Mr and Mrs Simon Igweze on the 23rd of Jan 1991.
He studied industrial/production engineering at Nnamdi Azikiwe University Awka. Minister Chiwetalu Miracle released his first track "MUNGODE" on 26th may 2017 followed by other tracks I give all, Call me child, Onyedikachi, I'm able, I owe it all to Jesus, Overwhelmed, Blessed, Ebube, etc.
He developed great love for music watching his siblings renders special number in church. Being the last born in the family and very young at that time,  Minister Chiwetalu Miracle couldn't join his brethren but later grew up to join the local church choir and from there developed to what he is today.
He is currently signed into
Bukas
Conceptz, a record label under
Bukas
Mediahub.