It was an historic event on Thursday, the 11th May, 2023, as the journey to establishing a legacy began with a well attended Press Conference for the Eagle Awards Africa at Blue Pictures Cinema, Onikan, Lagos.
The organisers and jury had an amazing time with the press expounding on the aims and objectives of the epoch ceremony and also taking questions and proffering solutions in light of the vision.
The name Prince Afojeare Ikhialose Igbauma aka DJ Gosporella is symbolic with trailblazing in the industry, especially as far as Gospel music goes. With the Eagle Awards Africa, the legendary disc jockey hopes to leave a lasting legacy of appreciation of excellence in arts and entertainment that will span across the black race irrespective of geographical location or limitation.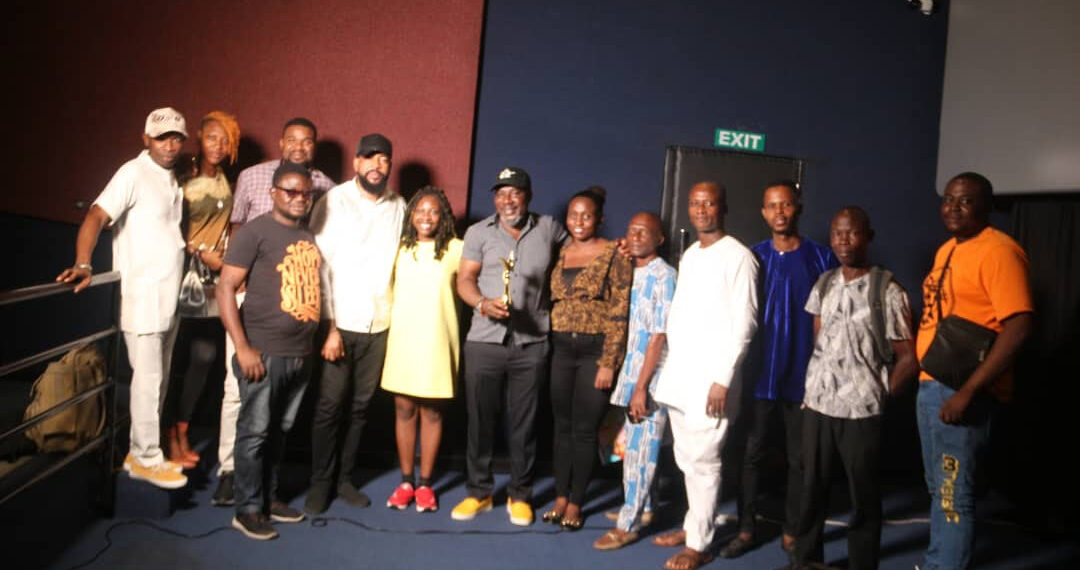 In attendance at the press conference are some members of the Jury for the Eagle Awards Africa, Ms. Yinka Davies, Mr. Ben Ogbeiwi, Mr. Teddy Don Momoh, who alongside other members of the jury combed through nominees to arrive at those to be finally honoured in the 1st Edition of the Annual Eagle Awards Africa tagged the Honours Edition, to be held on Saturday 1st July, 2023 at The Civic Centre, Ozumba Mbadiwe Street,  Victoria Island from 4pm.
More info to be released on the website – www.eagleawardsafrica.com