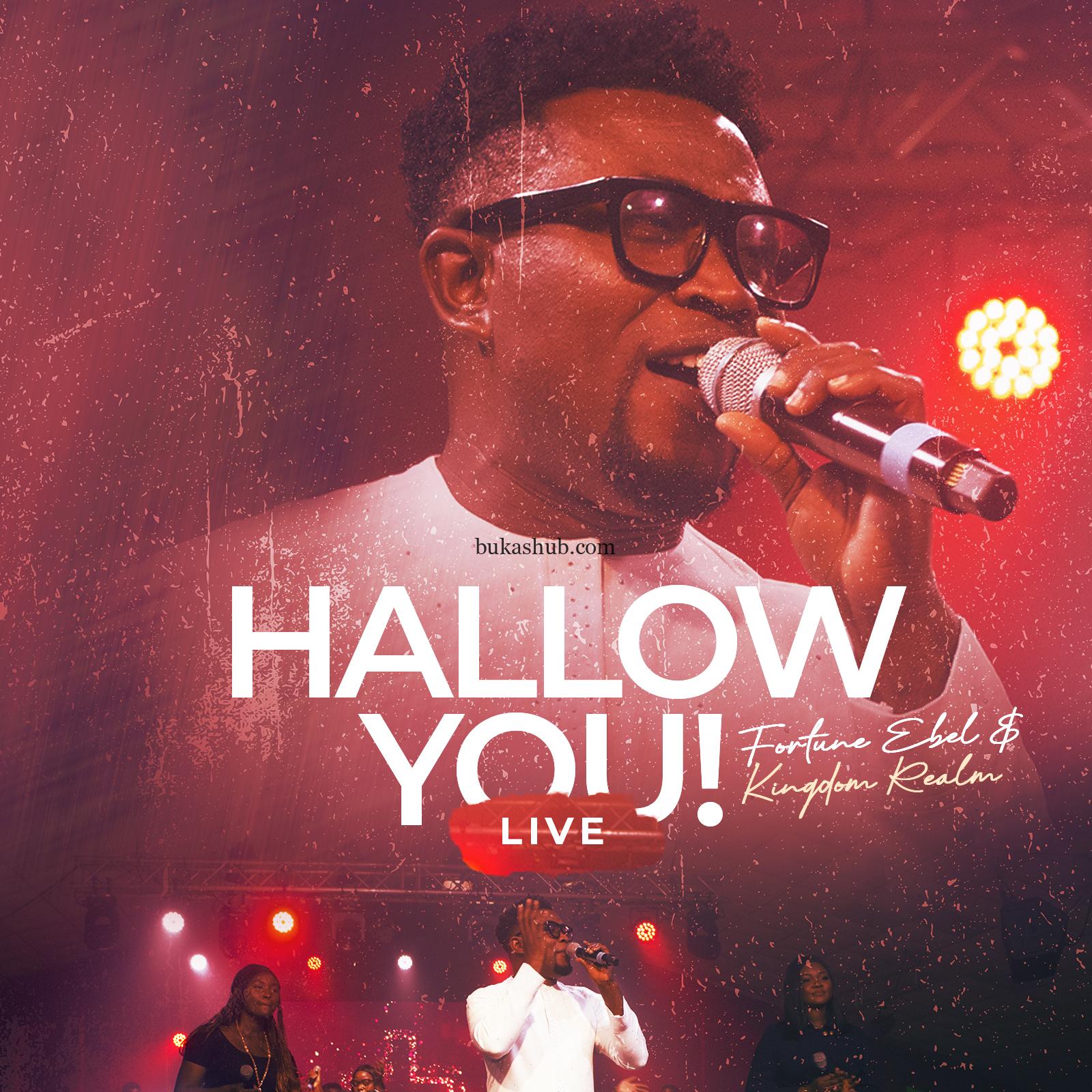 Gospel music recording artist and songwriter Ovie Fortune Ebel, popularly known as Fortune Ebel, has come out with the much-anticipated music video for "Hallow You
This anthem was recorded live at an evening worship tagged "DIVINE" and hosted by Fortune Ebel. Every lyric of this song was filled with the power of the Holy Ghost to melt every unpleasant situation.
This song was birthed through spiritual consistency in Christ in order to pass a message to the world and attract souls to the kingdom.
Speaking on this song, Fortune Ebel said "To hallow the name of God is to regard Him with complete devotion and loving admiration. God's name is of utmost relevance to humankind. Therefore we ought to reserve it a position of significance in our minds and hearts."
Quickly rush to all social media platforms as you download, watch, and listen to this amazing song
Hallow You Lyrics by Fortune Ebel
Oh we lift your name higher
We give you all the glory, Jesus
Somebody lift your hands
We glorify you, Master
The great I AM
Divine Most High
In awe I honour You
You're my Lord and King
the great I AM
Divine Most High
In awe I honour You
You're my Lord and King
the great I AM
Divine Most High
In awe I honour You
You're my Lord and King
I hallow You
Almighty GOD
Hallow You, Great I AM
You're my Lord and King
I hallow You
Almighty GOD
Hallow You, Great I AM
You're my Lord and King
I hallow You
Almighty GOD
Hallow You, Great I AM
You're my Lord and King
I hallow You
Almighty GOD
Hallow You, Great I AM
You're my Lord and King
I hallow You
Almighty GOD
Hallow You, Great I AM
You're my Lord and King
I hallow You
Almighty GOD
Hallow You, Great I AM
You're my Lord and King