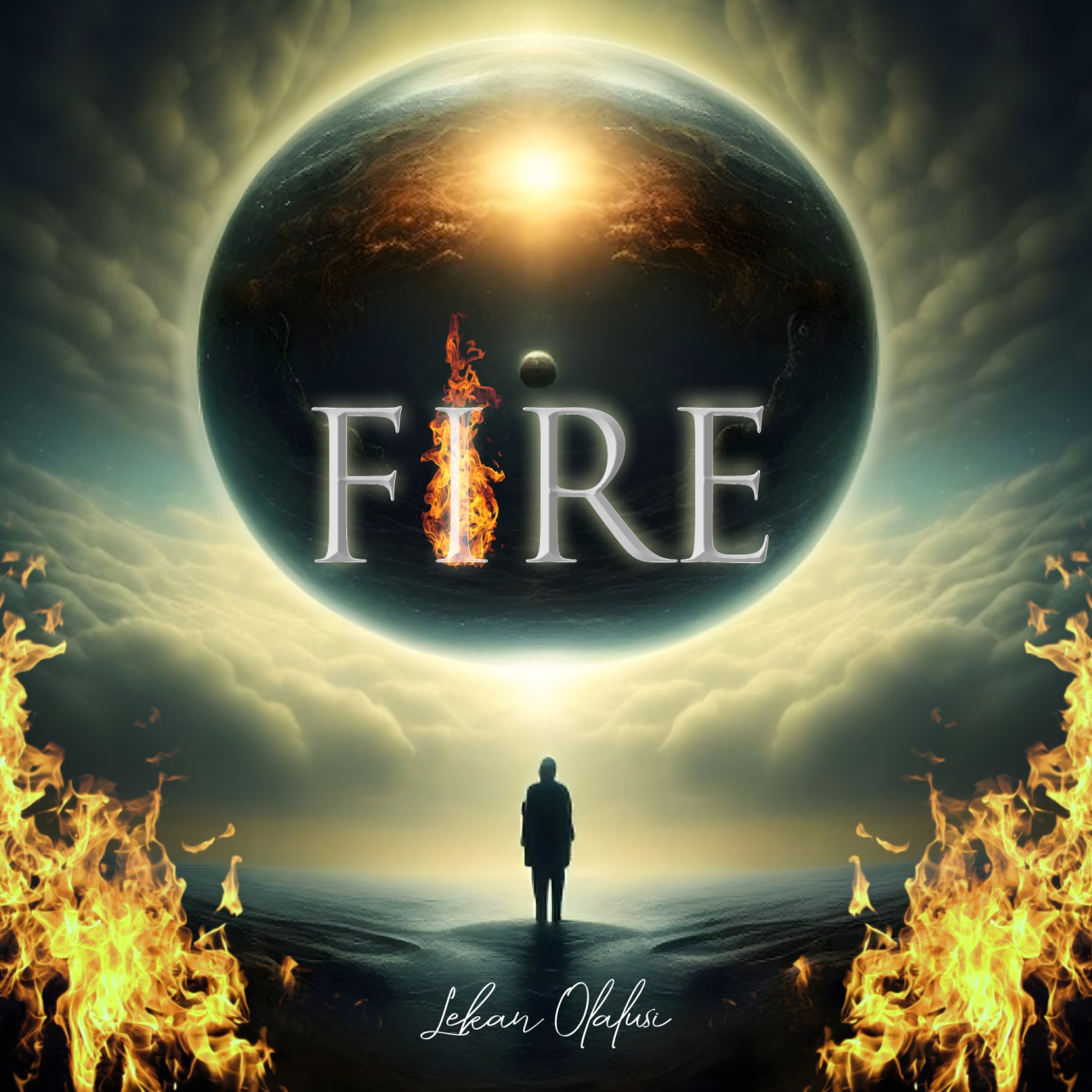 Lekan Olalusi, a seasoned music producer, mixing engineer, and mastering specialist, stands as a testament to the boundless possibilities that emerge when passion, talent, and faith converge.
With over a decade of experience in the music industry, Lekan has carved an illustrious path enriched with over 100 production credits, showcasing his remarkable talent in crafting exceptional soundscapes.
Beyond his devotion to spreading the gospel through song, Lekan is equally committed to mentoring aspiring young artists. He views this role as a divine mandate—an opportunity to nurture and guide the next generation of talents. Lekan's humility and sincere desire to uplift others are a testament to his character.
Watch Video Below
Lyrics: Fire – Lekan Olalusi
There's no other way to die to my self
There's no other way to die to this flesh
Than to build an altar of prayer and worship
That's the only way to die to this self
I want more
I want more of you
I want more
I want more of you
I want more
I want more of you
With more of you
There'll be less of me
I want more
I want more of you
I want more
I want more of you
I want more
I want more of you
With more of you
There'll be less of me
I want my altar to be
Burning burning
I want my fire to be
Blazing blazing
I want my altar to be
Burning burning
I want my fire to be
Blazing blazing
I want my altar to be
Burning burning
I want my fire to be
Blazing blazing
I want my altar to be
Burning burning
I want my fire to be
Blazing blazing
I want my altar to be
Burning burning
I want my fire to be
Blazing blazing
I want my altar to be
Burning burning
I want my fire to be
Blazing blazing
I want more of you
I want more
I want more of you
I want more
I want more of you
I want more
I want more of you
With more of you
There'll be less of me
I want more
I want more of you
I want more
I want more of you
I want more
I want more of you
With more of you
There'll be less of me
I want my altar to be
Burning burning
I want my fire to be
Blazing blazing
I want my altar to be
Burning burning
I want my fire to be
Blazing blazing
I want my altar to be
Burning burning
I want my fire to be
Blazing blazing
I want my altar to be
Burning burning
I want my fire to be
Blazing blazing
I want my altar to be
Burning burning
I want my fire to be
Blazing blazing
I want my altar to be
Burning burning
I want my fire to be
Blazing blazing
I want my altar to be
Burning burning
I want my fire to be
Blazing blazing
I want my altar to be
Burning burning
I want my fire to be
Blazing blazing
I want my altar to be
Burning burning
I want my fire to be
Blazing blazing
I want more of you
I want more
I want more of you
I want more
I want more of you
I want more
I want more of you
With more of you
There'll be less of me
I want more
I want more of you
I want more
I want more of you
I want more
I want more of you
With more of you
There'll be less of me
I want my altar to be
Burning burning
I want my fire to be
Blazing blazing
I want my altar to be
Burning burning
I want my fire to be
Blazing blazing
I want my altar to be
Burning burning
I want my fire to be
Blazing blazing
I want my altar to be
Burning burning
I want my fire to be
Blazing blazing
I want my altar to be
Burning burning
I want my fire to be
Blazing blazing
I want more of you
Fire fall on my altar
Fire fall on my altar
Fire fall on my altar
Fire fall on my altar
Fire fall on my altar
Fire fall on my altar
Fire fall on my altar
Fire fall on my altar
Fire fall on my altar
Fire fall on my altar
Fire fall on my altar
Fire fall on my altar