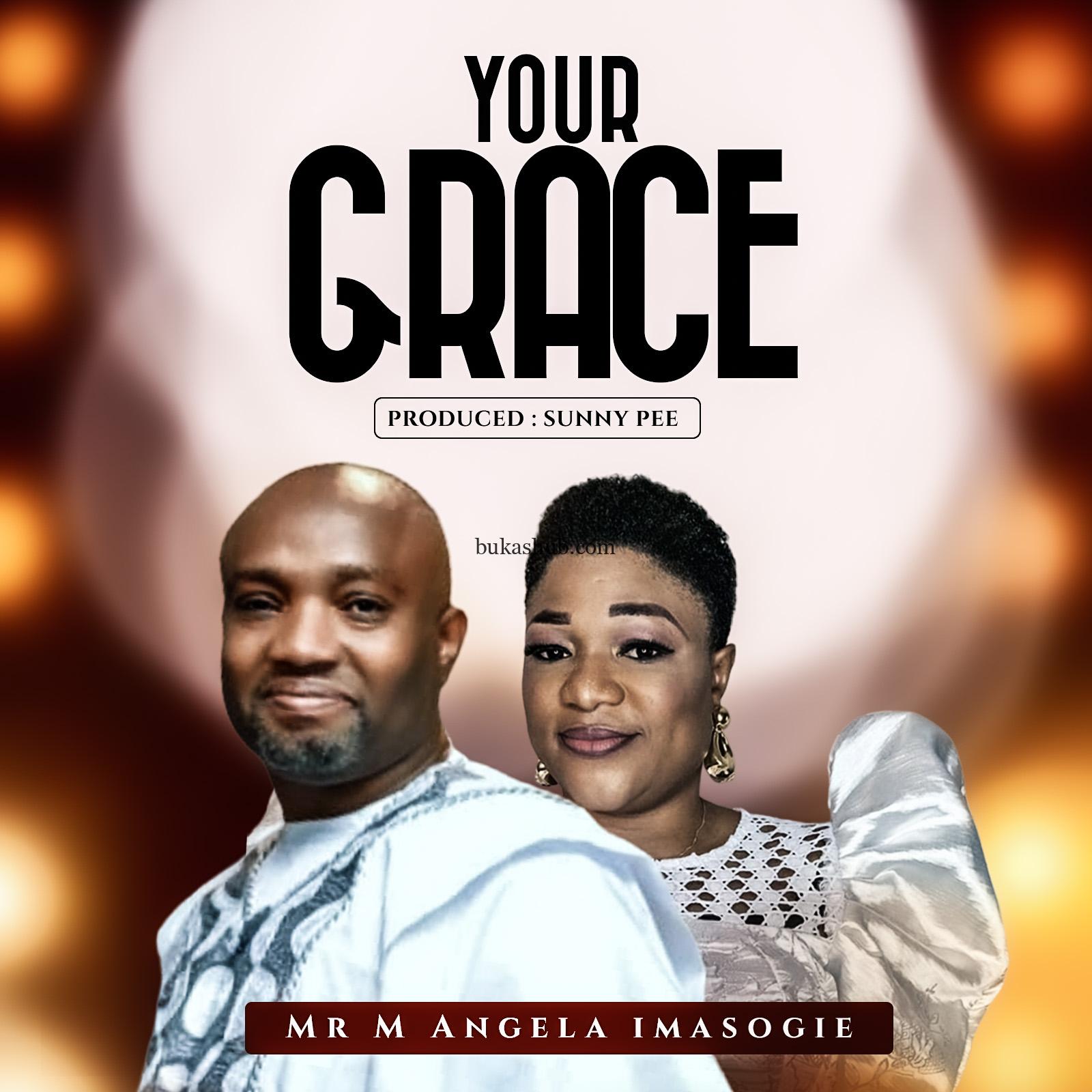 Austria-based Nigerian Christian artist Mr M Angela Imasogie drops off a new song titled Your Grace. The new uplifting song comprises powerful lyrics and soulful melody that will only fill your heart with gratitude and praise.
In "Your Grace," Mr M Angela Imasogie expresses their heartfelt thanks to the King of kings and Lord of lords for His abundant grace and unwavering mercy.
This song is a beautiful reminder of how God's grace has transformed lives. Your Grace by Mr M Angela Imasogie was produced by Sunny Pee of Global Music Empire.
Stream on digital stores, download, watch lyrics video below and don't forget to share with family and friends.
Watch Video below
Yebaa
Yes oh
Let's go
Like this, like this
Greater grace
King of kings, Lord of lords thank you for your grace
King of kings and Lord of lords thank you for your mercy
I think about it all day long
I know Lord it's by your grace
I think about it all day long
I know that it's by your mercy
That's why I will sing it again and again
Cause I know it's about your grace
That's why I will sing it again and again
Cause I know it's all about your mercy
If not for you where would I have been
If not for your grace what would have become of me
Your grace has done it all for me
Agbanilagbatun o Oba
Your grace has done it all for me
Agbanilagbatun Oba
If not for you where would I have been
If not for your grace what would have become of me
Your grace has done it all for me
Agbanilagbatun o Oba
Your grace has done it all for me
Yes I'll sing it louder cause I know it is all about your grace
Yes I'll sing it louder cause I know it is all about your mercy
I will say it again and again
I will say it again and again
I count my blessings one and two
I count my blessings three and four
I think about it day and night
And I will sing about it till Eternity
Cause I know
It's about your grace oh
Agbani
Yes I know
It's about your mercy
Agbani
Eeee Agbanilagbatun Oba
Eledumare mi kabiyesi oo baba
The mighty hands that hold me kabiyesi oo baba
The powerful one I know
We ascribe all praise to you
Agbanilagbatun Oba
If not for you where would I have been
If not for your grace what would have become of me
Your grace has done it all for me
Agbanilagbatun o Oba
Your grace has done it all for me
Agbanilagbatun Oba
If not for you where would I have been
If not for your grace what would have become of me
Your grace has done it all for me
Agbanilagbatun o Oba
Your grace has done it all for me
Agbanilagbatun Oba
Your grace has done it all for me
Agbanilagbatun Oba
Your grace has done it all for me
Agbanilagbatun Oba
Your grace has done it all for me
Agbanilagbatun Oba
Your grace has done it all for me
Agbanilagbatun Oba
Your grace has done it all for me
Agbanilagbatun Oba
Your grace has done it all for me
Agbanilagbatun Oba
Your grace has done it all for me
Agbanilagbatun Oba
Your grace has done it all for me
Agbanilagbatun Oba
Your grace has done it all for me
Agbanilagbatun Oba
Your grace has done it all for me
Agbanilagbatun Oba
Your grace has done it all for me
Agbanilagbatun Oba