Another vehicle manufacturing plant is making plans to begin operations in Enugu State like Innoson Motors.
The Enugu state government praised the company's resilience in starting a business in harsh economic climate like Nigeria.
The company said it has acquired land to begin operation in the state, and acquired the needed license from the Nigerian government as it awaits the arrival of equipment from China .
Ingrace Motors was praised by the Enugu State government for promoting indigenously made vehicles in Nigeria.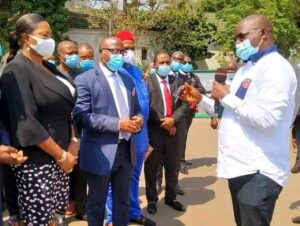 The Chief Executive Officer of Ingrace, Chinedu Onu, displayed the company's brands and donated one of the vehicles to the Enugu State government recently to assess their quality, flexibility and strength.