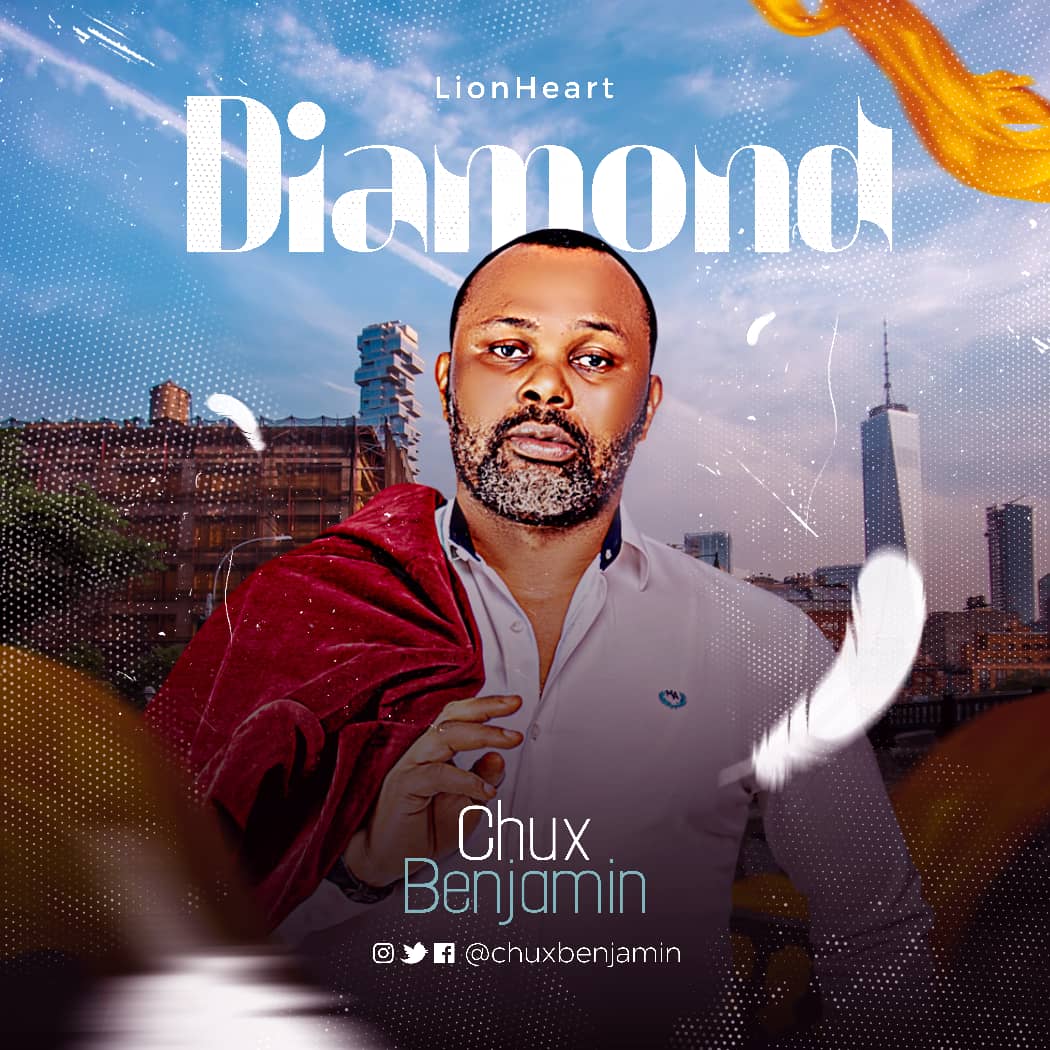 Chux Benjamin (Chukwunemeikeya Benjamin Nnagbo) is a Priest/Prophet of the Most High and a gifted music artist, who started singing in his very tender age. He is very versatile as regards song genres, but chose to convert all genres of his compositions, songwriting and singing to gospel. He has written and sang many powerful and spirit-lifting songs that touch and heal the soul.
He is quoted as once saying that his love for music is almost as equal to that for his family.
Chux Benjamin, renowned for giving melody that highlights the soul to worship, has finally come up with an outstanding hit single titled "Diamond".
The track "Diamond" is spirit filled to inspire people in times of depression and to reconnect you back to your maker. This single is an instrument of a Glorious worship, magnifying God in His works which will bring manifestations to your life.
Sharing about the inspiration behind the song, Chux Benjamin said; "It was sometime in 2021; I needed money to sort out some few basics, but was almost on a crossroad. I became so worried and uncomfortable. A man (one of my guardian Angels), who has always visited me, in my critical conditions, with words of wisdom and songs, then appeared to me in my dream. It was between 4am and 5am. After some encouragement, mainly on trusting GOD, he said, listen to this song. Tapping his centre finger on the table, he sang "Diamond" with a golden voice, and he said to me, "let's go together", and as I sang along with him, I woke up. So I recorded the song on my phone immediately. Ever since then, the song has been a blessing to many lives. Hopefully, it will also bless your life, Amen".
Chux Benjamin is a good preacher of the Gospel of the Kingdom of GOD. He is really gifted in various arts, especially in music. He hails from Enugu State – Nigeria.
"Diamond" is now available on all streaming platforms;
LYRICS
Diamond cannot compare to how precious you are…
You are so beautiful…
Gold and silver cannot compare to how costly you are…
You are who you are: Yahweh…
Diamond cannot compare to how precious you are…
You are so beautiful…
Gold and silver cannot compare to how costly you are…
You are who you are: Yahweh…
Diamond cannot compare to how precious you are…
You are so beautiful…
Gold and silver cannot compare to how costly you are…
You are who you are:
(Yahweh…)
You are not a man…
You are faithful in all your way…
(Ancient of Days…)
You are who you are…
You are GOD and the same forever…
(Yahweh Jireh…)
You are not a man…
You are faithful in all your way…
(Lily of the valley…)
You are who you are…
You are GOD and the same forever…
Interlude (Instrumental)
Diamond cannot compare to how precious you are…
You are so beautiful…
Gold and silver cannot compare to how costly you are…
You are who you are:
Yahweh…
You are not a man…
You are faithful in all your way…
(Rose of Sharon…)
You are who you are…
You are GOD and the same forever…
(Yahweh Jireh…)
You are not a man…
You are faithful in all your way…
(Yahweh…)
You are who are…
You are GOD and the same forever…
(You are GOD…)
You are GOD and the same forever…
(You are GOD…)
You are GOD and the same forever
Connect with Chux Benjamin
YouTube: https://youtube.com/@chuxbenjamin5612?si=BU-XJPmFbJeswNjS
Instagram: https://instagram.com/chuxaniagor?igshid=OGQ5ZDc2ODk2ZA==
Twitter: @ChuksBenjamin10